-->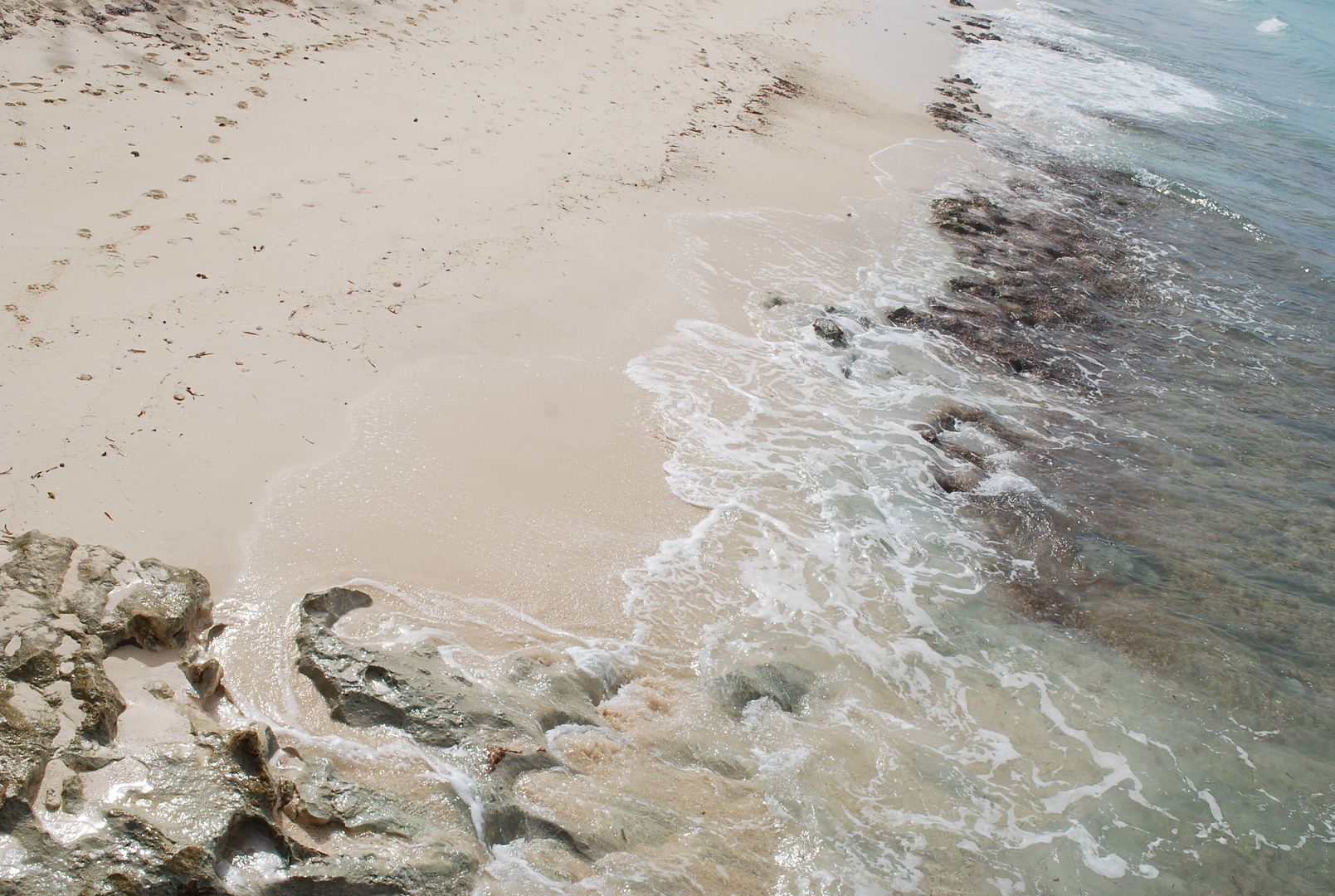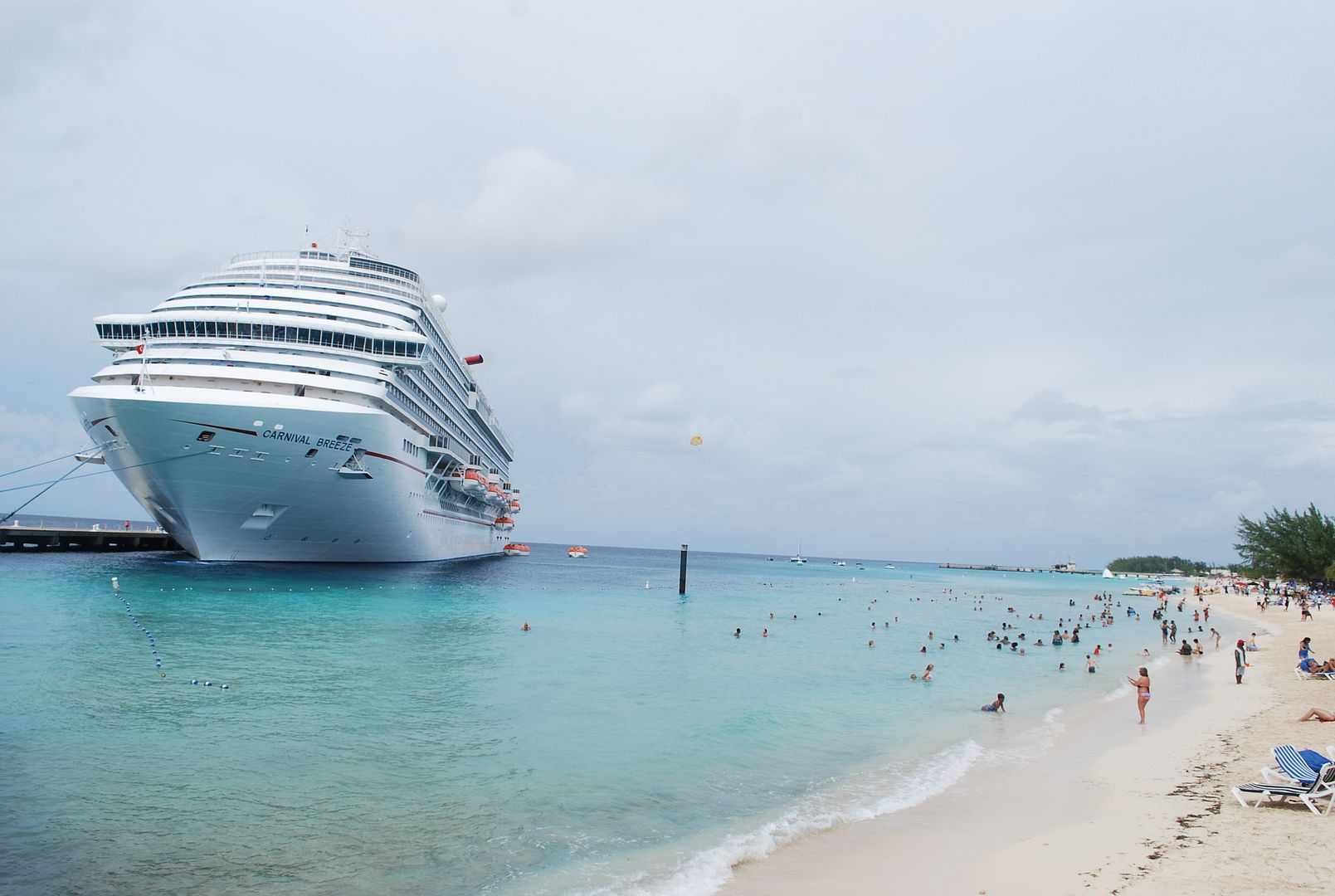 We headed back to our room and it still hadn't been touched by our room steward yet. We changed into our swim suits and headed aft for a few hours of swim time.
Stephanie and I enjoyed the lack of crowds at the pool. Mom partook in some under-the-umbrella gossip and found out there had been a medevac the night before, continuing our streak of a medevac on, like, basically every cruise we go on and then she made us some dinner reservations.
Meanwhile, in the early afternoon hours when we broke from the pool for lunch, I only had one thing on my mind:
TIRAMISU CHEESECAKE.
If you've read any of my previous reviews, you'll know that the tiramisu cheesecake is the best thing since sliced bread. If you haven't, now you know: once per cruise in the Lido Marketplace, they have tiramisu cheesecake. It's the best thing you'll taste from the Lido Marketplace. They only serve it once per cruise and which day it's served on varies from ship to ship.
So I took full advantage of being an adult capable of making adult decisions, and I had my dessert first.
Ready for some real lunch, Mom and I headed to Guy's Burger Joint for lunch while Stephanie headed off to the deli. And here's what I can say about Guy's: they definitely grease their buns with mayo before they grill them. I don't do mayo. For all my fellow mayo-phobes, you can ask them for a burger on an ungrilled bun and that solves that problem.
Burgers are constantly made, but not made to order unless specially requested. The toppings at the toppings bar are plentiful, but unfortunately (and to my sadness), no melted cheese.
The burger was actually really good, but would have been better on a grilled (mayo-less) bun. And some cheese sauce. They're stingy with the fries, but they'll give you more if you ask (which we did a couple of times during the week). You can also ask for some rojo rings (Guy Fieri speak for onion rings) on the side, but they'll give you one at a time (again, unless you ask them for more).
Between Guy's Burger Joint, the Blue Iguana Cantina and the updated Lido fare, the food in the Lido Marketplace was already eclipsing the food in the MDR. Every meal we had on Lido was consistently good regardless of which station we sampled from.
After lunch, we headed back to the room to take showers and relax. I spent some quality time on the balcony doing some reading before it was time to get ready for the Past Guest Party.
The lines to get into the Past Guest Party were ridiculous. Since it's the only real time to get free drinks on the ship anymore, people line up early. And in groups. In front of every possible entrance. And then the doors open and it's like the largest herd of cattle trying to all get into the barn at the same time so they can in early and have as many free drinks as they can before the party ends and the bartenders stop roaming. It'd be nice if there were separate parties per VIFP level to handle the crowds better (especially with an increasing number of returning passengers per cruise).
Inside the theater, servers made the rounds with some updated appetizers (mini sandwiches, caprese skewers, savory cheesecake pops, chicken salad thingies and crab cakes, if I remember correctly – different offerings from the recent PGP's we'd been to in recent years) and drinks. Unlike previous years where they made the rounds with various cocktails, wine, beer and fruit punch, this time they only offered two alcoholic drinks (a Funship Special and something that was yellow and fruity) or fruit punch. Beer was also offered, but on request only.
And on a side note, with all the talk of cutbacks, I'd like to point out that my drink had three, yes, count 'em three, maraschino cherries in it. Booyah.
Mardi Gras beads were thrown, people herded onto the stage for reasons that I don't remember because I was marveling at the number of maraschino cherries in my drink and we headed out to wander around the ship before dinner.
We decided on dinner at the Supper Club (now formally known as Farenheit 555, forever known to me as "the Supper Club" because as a Chicagoan, I like to stick to outdated names for funsies and, you know, force of stubborn habit. See: Marshall Fields, Sears Tower). The menu in the MDR for tonight wasn't all that appealing, and since we'd already tried Cucina del Capitano, it was supper club or Lido Marketplace.
Next came a visit from the carb fairy (ahem, sorry, assistant waiter) and the bread basket, filled to the brim with herbed focaccia wedges and brioche rolls (one of those, please). Along with the bread came the tray of butter and tapenades.
What I enjoyed most of the restaurant is what I felt was missing in many of Royal Caribbean's for-cost dining venues: sea views. Dining with a sea view enhances the experience in intangible ways. I like seeing the water as much as I can because being on the water is at the core of the reason why I cruise. I like the water. It's calming, peaceful. And I want to see it as much as possible.
Our starters came out while I was enjoying the ocean view – Jumbo Shrimp Cocktail for Mom, Baked Onion Soup for Stephanie and Beef Carpaccio for me. The usual.
Our starters were swiftly followed by the salad course. The Spinach Salad with the warm bacon was a particular stand out.
Keeping in the theme of the night (ordering everything we usually order anyways), Mom had the Surf and Turf, Stephanie had the New York Strip and I had the filet. The meats were soft, well-seasoned and cooked perfectly to order.
At this point, the thought of a dense, rich dessert made threatened the reappearance of my filet (in a much less appealing fashion than it was originally presented), so I opted for some of the home made ice cream. The flavor of the night was honey crunch, and it was light and smooth…exactly what I needed. Stephanie followed suit, ordering a port wine sherbet. And Mom…ordered the world's largest slice of cheesecake and proceeded to eat three dainty bites.
We headed back to the room after dinner because I literally felt sick. It wasn't so much that I ate a lot (because I didn't finish anything on my plate except for those amazing wasabi mashed potatoes), but rather that all of the food was so rich and dense and it was the kind of meal you fall into a 12-hour coma after.
After a short recuperation period, I changed into my sweats and headed out to walk around the ship a bit.
They swapped the shows in the main lounge for the night, so we opted out of what was swapped in and headed up to the Lido deck for a viewing of Moneyball on the big screen. I already know the question I'll get asked here, so I'll answer upfront: yes, the popcorn is free.
The ship was really booking it towards the Dominican Republic and we had an early excursion for the next morning, so we packed our beach bags, laid out our outfits and hit our beds.