Day two in Florida didn't start with any more promise than day one did. While we had yet to experience anything like the torrential rains The Weather Channel had been forecasting all week, we also had yet to see any sunlight. 37,000 feet above, Stephanie was on an early flight to meet up with us and caught the sun hiding above the clouds.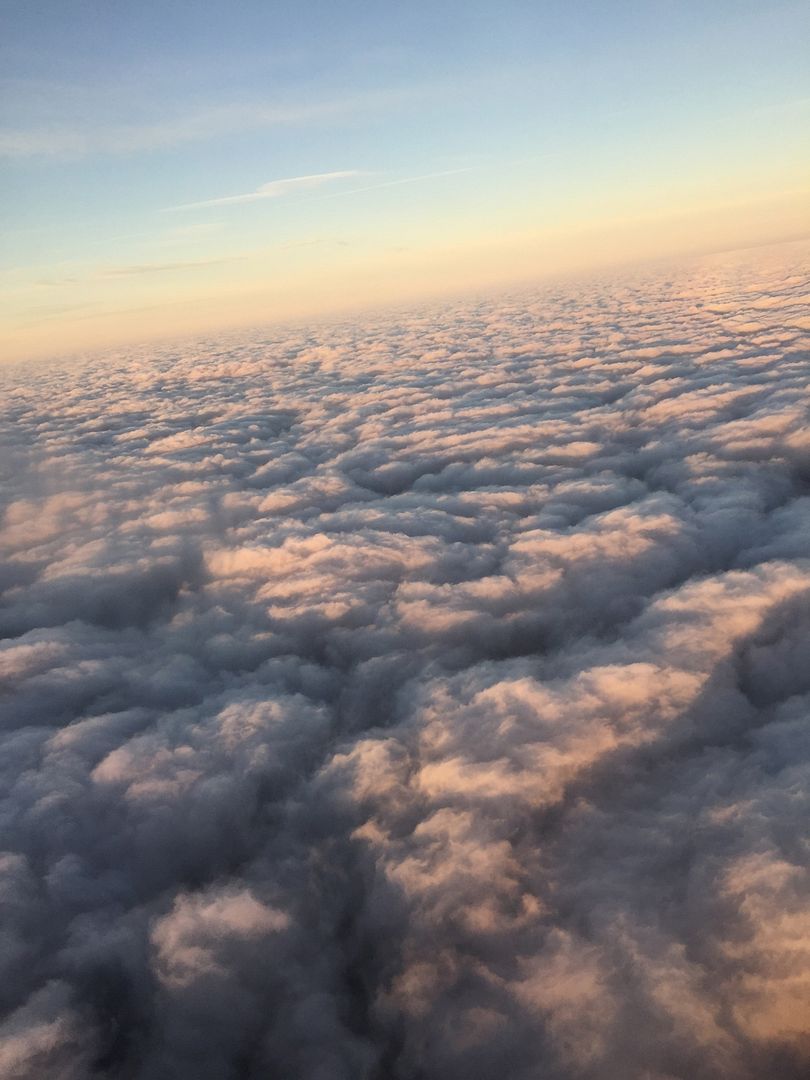 And for what it's worth, she had her first post-merger "New" American Airlines breakfast and gave the fresh-from-the-freezer blintzes with gloppy fruit topping supremely low ratings.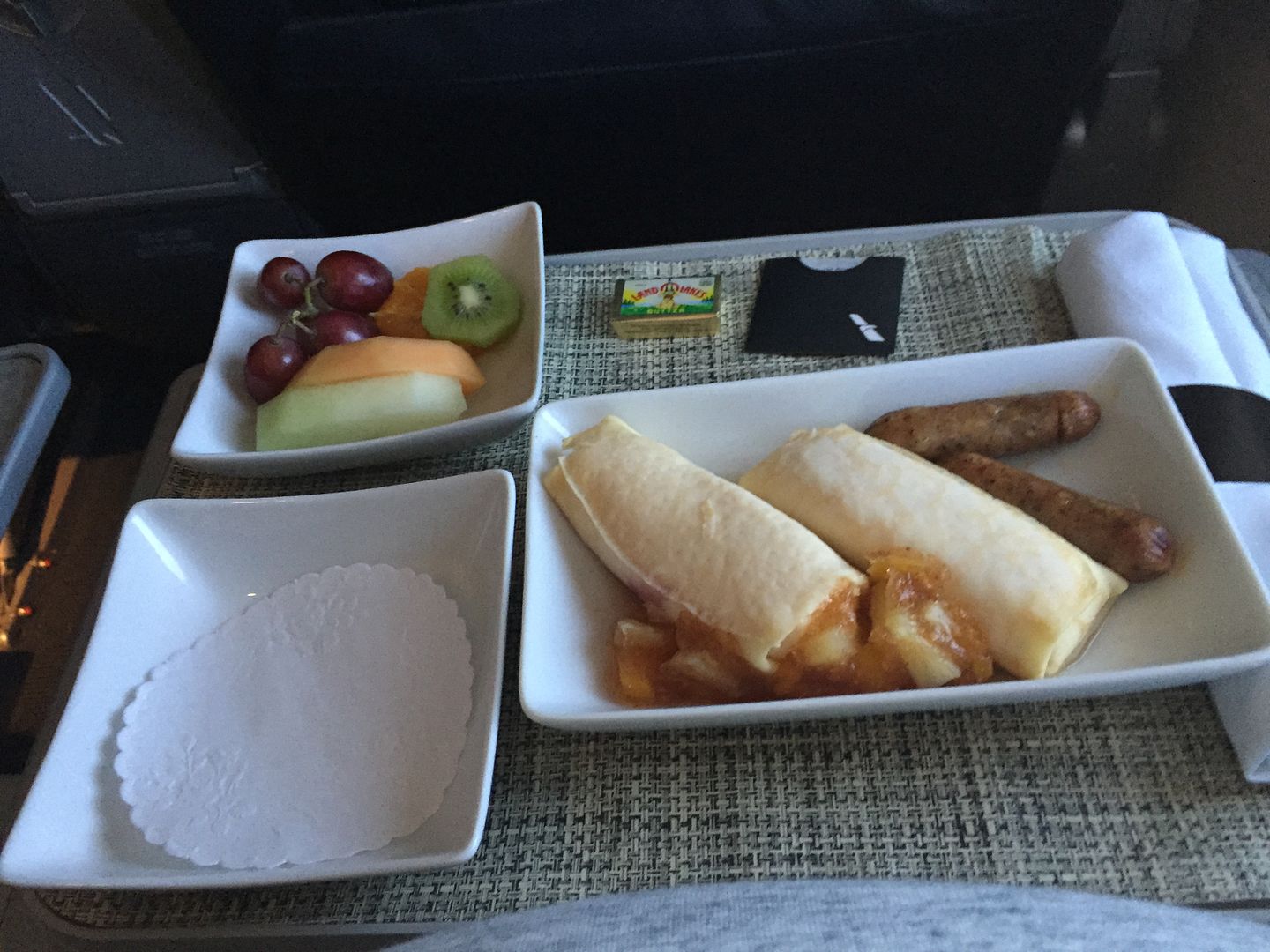 37,000 feet below, Mom and I headed to Einstein Bros for some bagels, coffee and SoFlo goss. No matter what day of the week or what time of day, every time we go to Einstein for a bagel or some coffee in Florida, it's always packed and lively.
Stephanie was flying into Fort Lauderdale, which was a much shorter drive than Miami is from our hotel in Plantation. We didn't want to leave too early and have to circle the airport and we didn't want to wait too long and leave her waiting with two and a half pieces of luggage, so we hunkered down and tracked her flight. From Target. Mom picked up the Ponds makeup wipes, Diet Coke and Vitamin Waters. I tracked Stephanie's descent across the Everglades. We were a dynamic multi-tasking duo. We checked out as her plane was landing and began the quick 15-minute trek to the airport.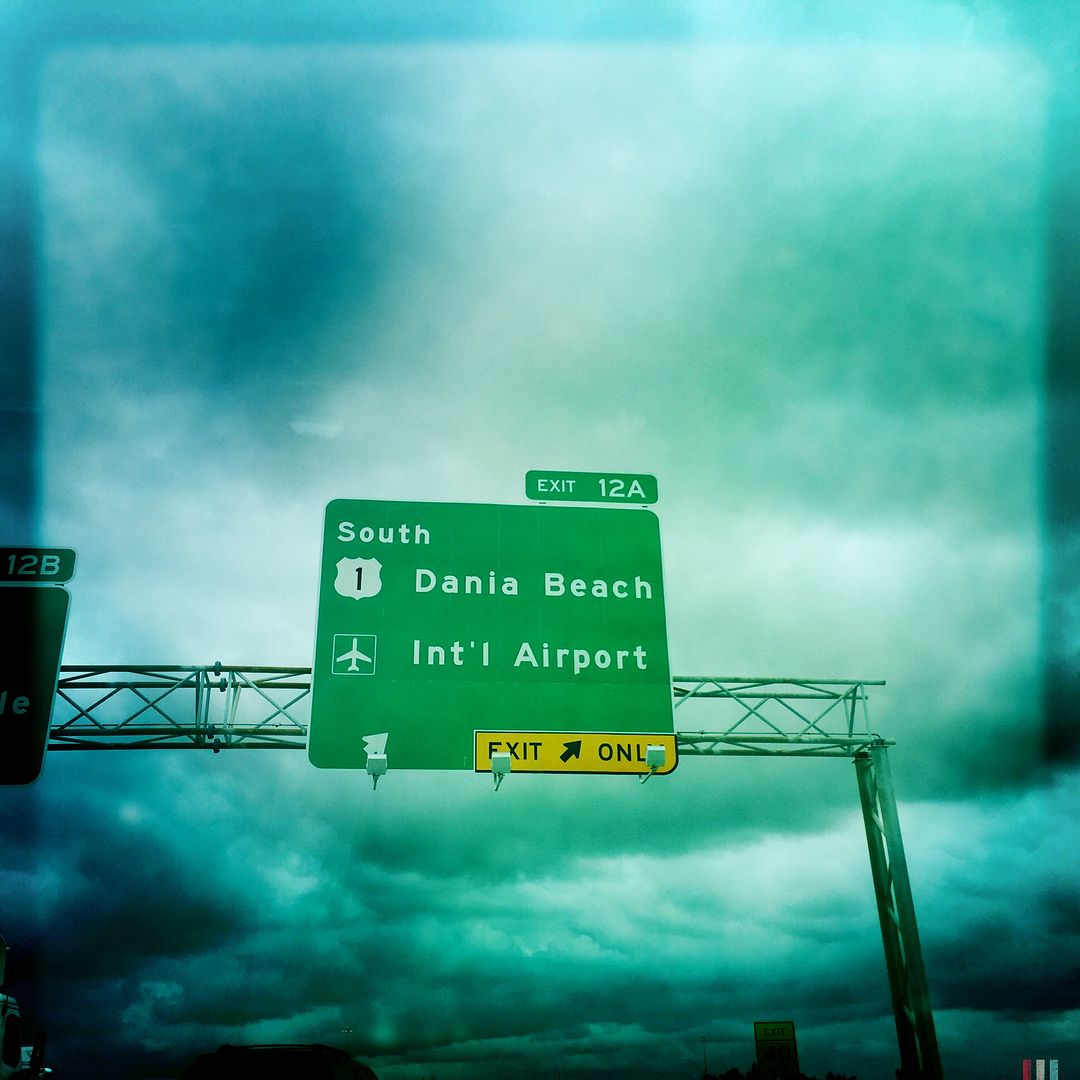 As perfectly as we tried to time it, we still had to circle the arrivals gate a few times before a Stephanie finally appeared with two big suitcases and a backpack. With the one thing Stephanie and I both really wanting to do out of the picture (Fort Lauderdale Beach in the intermittent rain wasn't incredibly appealing) and having done everything else Mom and I really wanted to do the day before, we left the plans for the day up to Stephanie, and she already had her mind made up. To Boca we went.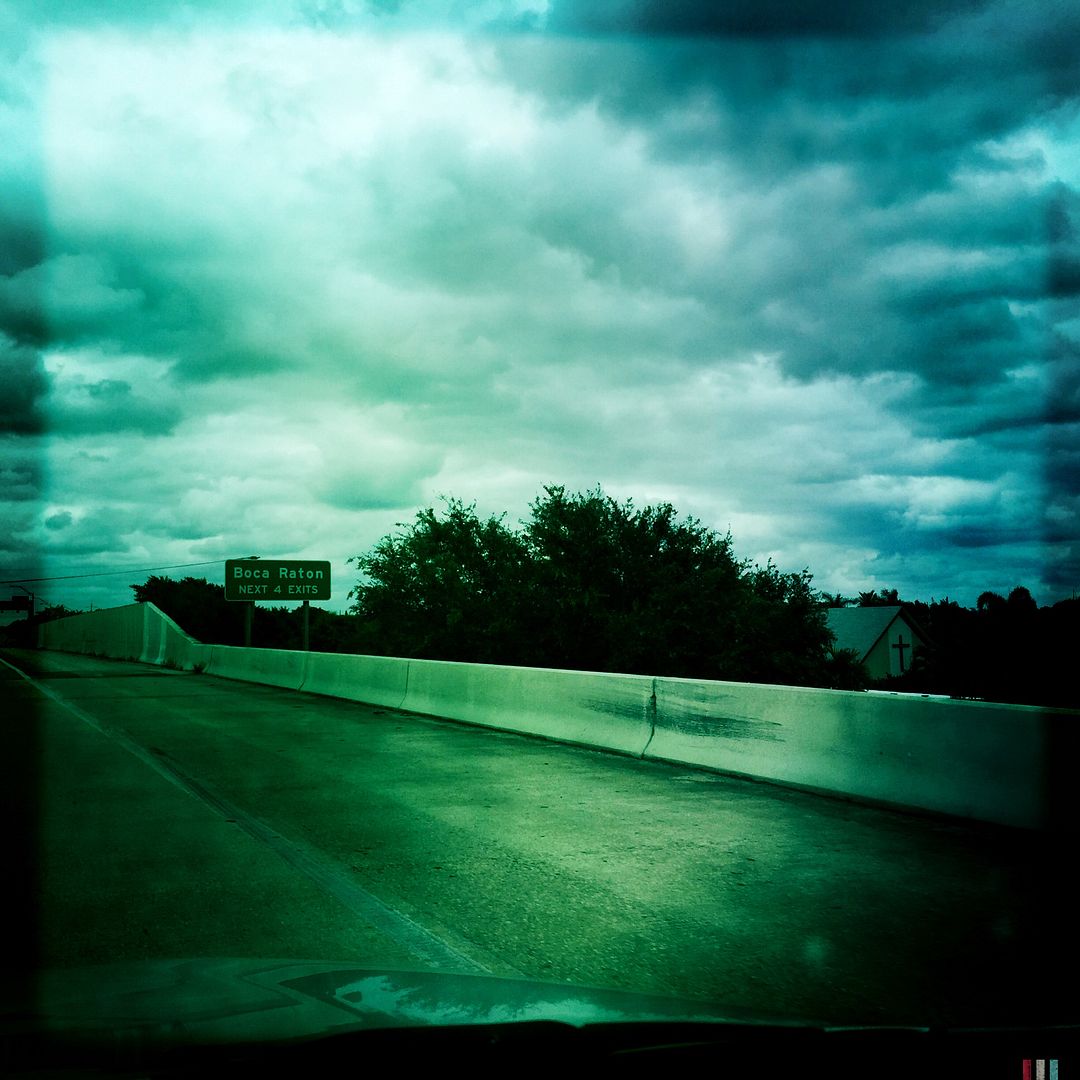 I might be the only one who finds this odd, but Friday morning, 11:00 am, and the Nordstrom Rack parking lot was packed. I'm not entirely sure what people do during the work day in Florida, but if it involves browsing around Nordstrom Rack, I want in.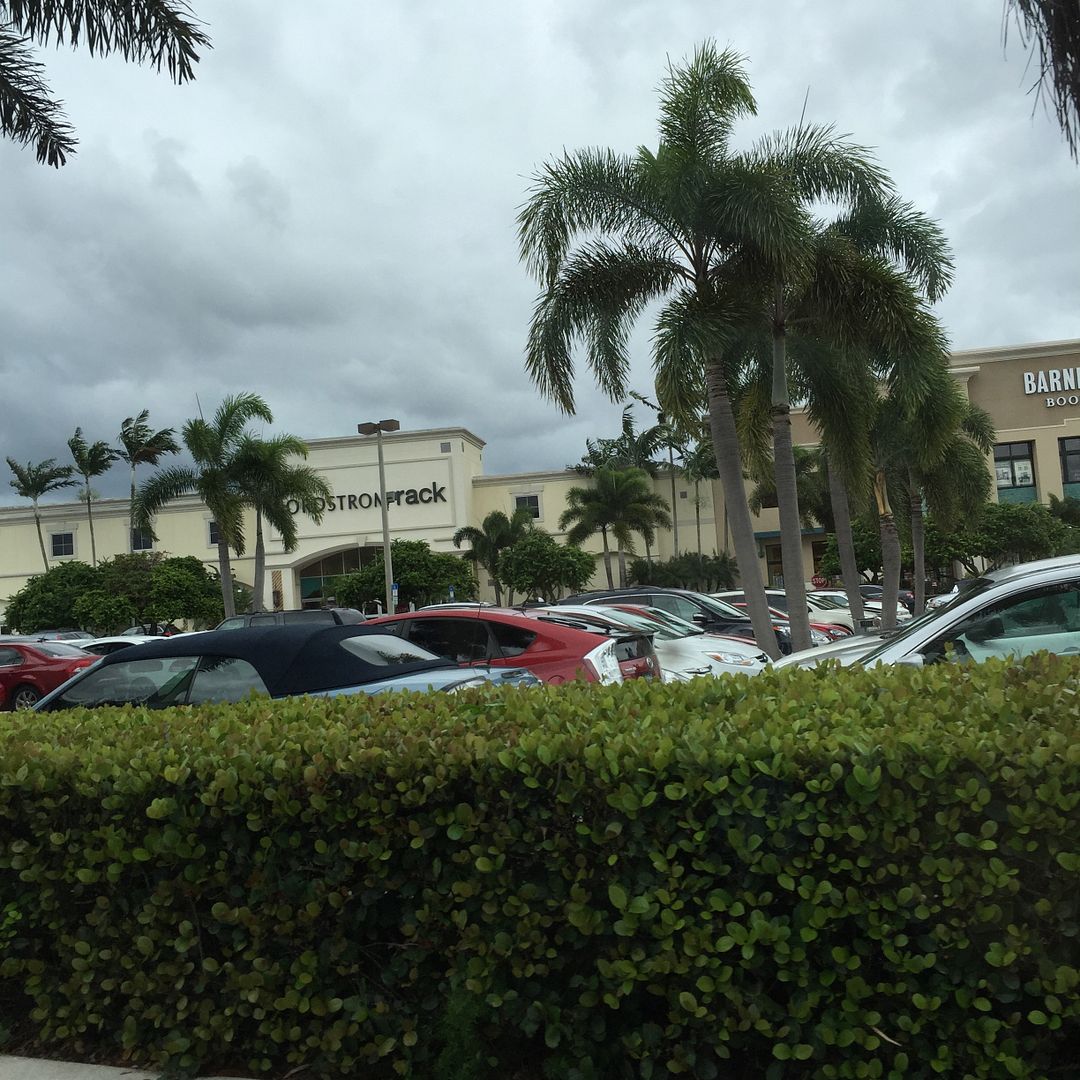 As it always is, the Nordstrom Rack in Boca was infinitely better than the Nordstrom Racks in Chicago, but Mom and Stephanie refused to let me start buying winter coats again (seriously, though, racks and racks of North Face winter fleece's on sale!) and we headed out towards Boca Town Center, where there was also…no parking. We found a spot a ways out and grabbed a quick lunch at the Grand Lux Café (try the Chicken Piccata – it's the best!).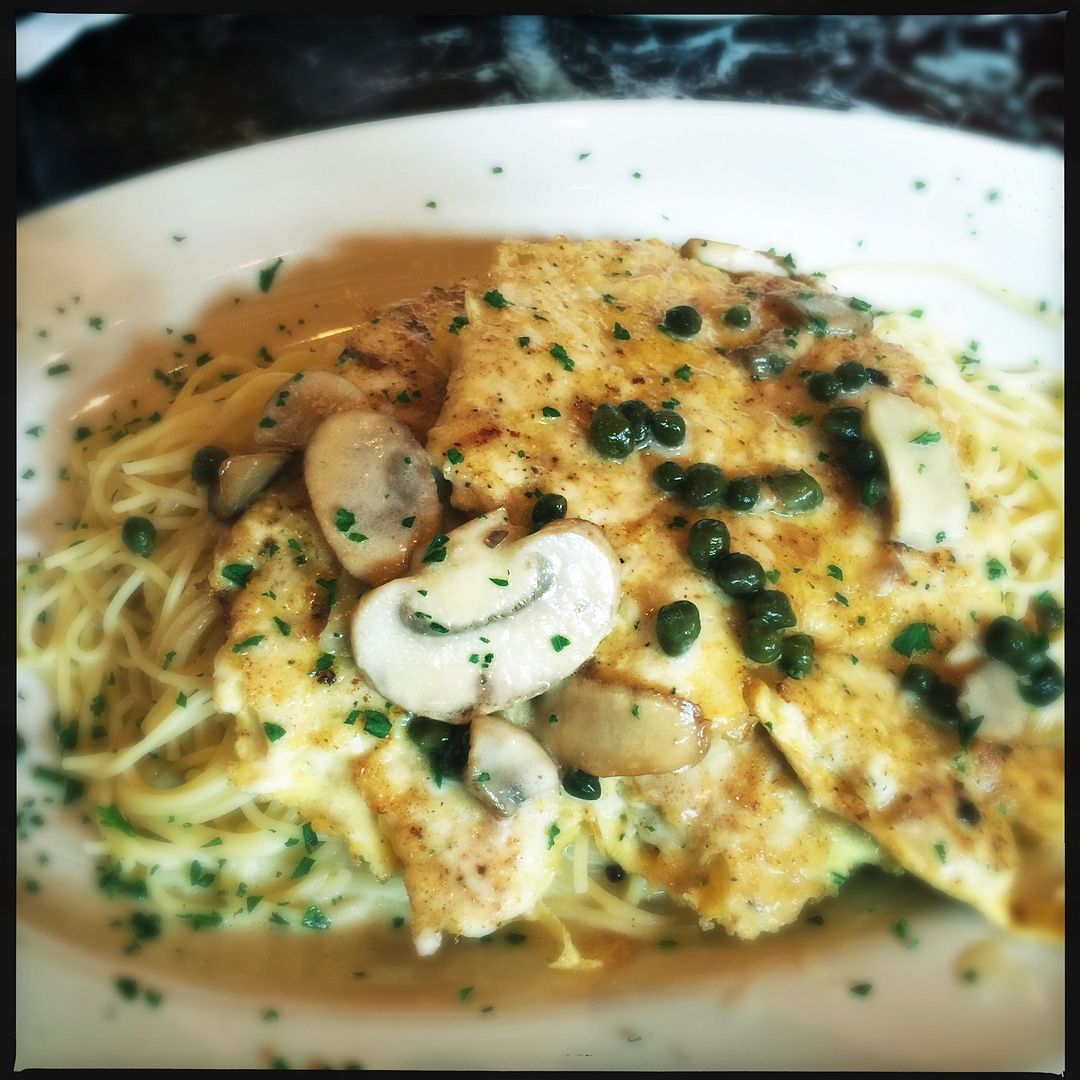 After lunch, we walked around the mall for a few hours, grabbing some last minute odds and ends for our cruise.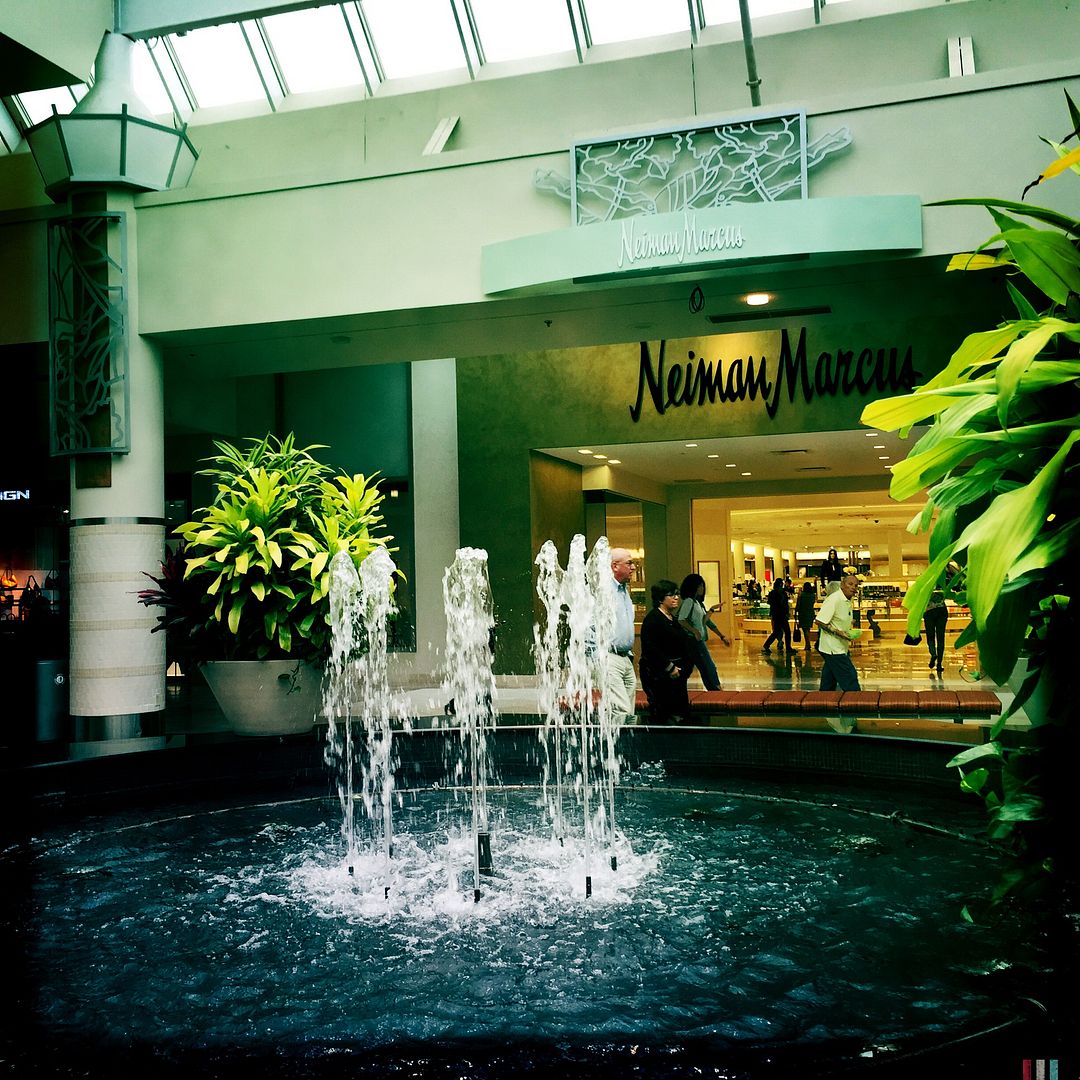 We hit a few more stores after we left Town Center, and we drove around for a bit reminiscing (again). Mom told us a few years back she had contemplated moving our family down to Boca right before Stephanie and I entered high school and as we drove around, we contemplated what life would have looked like if we had relocated from Chicago. We'd be warmer. My tan wouldn't be so quick to fade. We'd get great discounts on cruises and apparently, we'd spend all day at Nordstrom Rack, Boca Town Center or Einstein Bros looking for parking spots.
After a stop at the biggest Wal-Mart I've ever seen for everything Mom and I had forgotten at Target, we headed back to Plantation to rest for a bit. With our early flight the day before, Stephanie's early flight and our cruise adventure starting the next day, a couple hours of napping and mindless TV watching sounded perfect.
When time rolled around for dinner, Mom only had one thing on her mind, and Stephanie and I didn't fight her on it.
We contemplated heading out to Sawgrass after dinner to do a little late shopping, but Stephanie really wasn't up to it, so we just headed back to the hotel. At some point, Mom called housekeeping for some more toiletries and they more than indulged us.
Made of Honor was on Lifetime and we had a restful night in. We talked about what we wanted to do and see and experience in the week ahead, but unlike many of our other trips, we went into this trip without anything planned. We had no excursions booked, no reservations made and we were leaving all of it up to whatever we felt like. For a planner like me, having no plans usually feels incredibly stressful, but I found it oddly liberating to go into this trip with no expectations and to be able to do it by however we felt. We spend so much time planning and putting hopes and expectations on the actualization of these long planned for moments, but that often leads to expectations that can result in disappointment. It was interesting to approach this trip from the other side of it and just doing whatever we felt like as we felt like doing it.
And as we approached the end of our time in Florida for this trip, I reflected on how being in Florida doesn't feel like being on vacation anymore. There is (and always will be) an overwhelming sense of nostalgia, but now that nostalgia just feels like normalcy…almost like home.